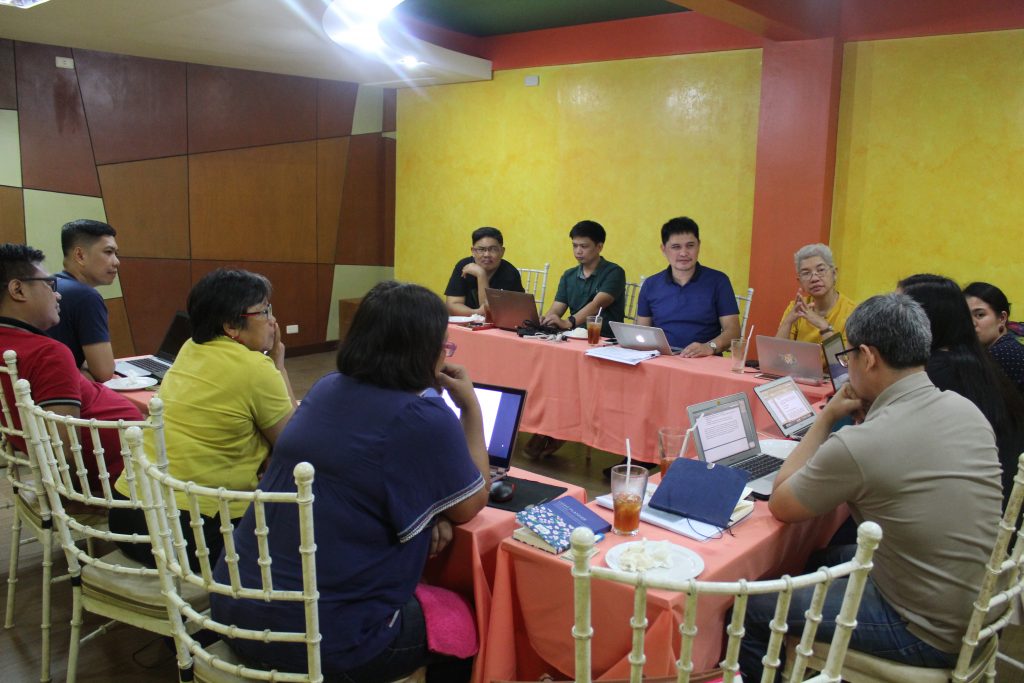 The Office of the Vice President for Academic Affairs (OVPAA) designated two Constituent Universities (CU) – UP Los Baños and UP Diliman – to host the System GE Writeshops. The writeshops aim to produce student modules and teacher's guides for each of the 11 courses that were developed through the GE mini-conferences.
The writeshops were held on various occasions – STS 1 was held last January 7-10 at Royce Hotel, Clark, Pampanga. For KAS 1, Arts 1, Math 10, PhilArts 1, SAS 1, the writeshop was conducted last January 10-14 at Flushing Meadows Hotel in Panglao, Bohol; Comm 10 and Ethics 1 writeshops were held on the same date at Lima Park Hotel, Malvar, Batangas. Science 11 held their writeshop at University Hotel in UP Diliman on March 2-3. Lastly, Science 10 was held at NISMED Conference Hall in UP Diliman last August 24-25, 2018.
The writeshop was held to fine tune the details of the 11 System Courses that will be offered starting Academic Year 2018-2019. These 11 new GE Courses are either required or can be taken as elective within the CUs or systemwide. The modules were set to be finalized during the scheduled Writeshops.
GE Module Writers were composed of faculty members from the eight Constituent Universities distributed among the subjects. Six out of the eleven courses were assigned to UP Diliman, namely: STS 1, KAS 1, Arts 1, Math 10, PhilArts 1, and SAS 1. The other five courses: WIKA 1, ETHICS 1, COMM 10, Science 10, and Science 11 were handled by UP Los Baños.
"The initial drafts were reviewed by the Technical Working Group on the Revised GE Program Implementation and later by external reviewers during the UP System GE Teaching Conference 2018." (Alampay, 2018)
The 11 courses are set to rollout this AY 2018-2019. "We are pleased to inform you that in AY 2018-2019 we successfully rolled-out 10 of 11 GE courses. Approved by the BOR and developed through a UP System initiative, these courses form the core of prescribed set of GE courses of most of our CUs. WIKA 1 is one of these courses." (Alampay, 2018)