3 GEC staff bagged several awards in the ASPIRE (Administrative Staff Program towards Institutional Resiliency and Excellence) 5.0 graduation ceremonies held last June 30, 2021.
Kristoper Tarca, Hassey Lyn Trinidad, and Kenrick Buduan of the General Education Center (GEC), along with their fellow groupmates Mikhail Ambrose (Center for Integrative Development Studies) and Christine Kimberly Cruz (Office of Student Financial Assistance) were awarded the Best PQA Study, Most Promising Proposal, one of the Top Performing Groups, and Best Performing Group.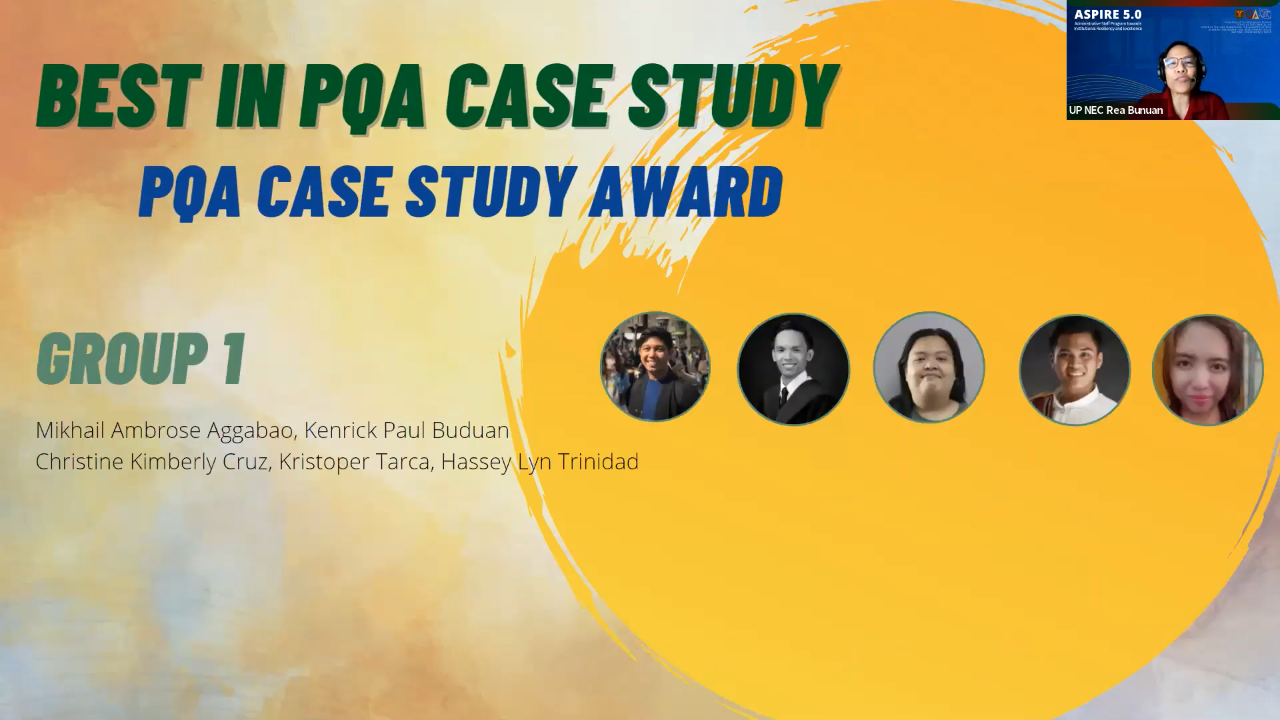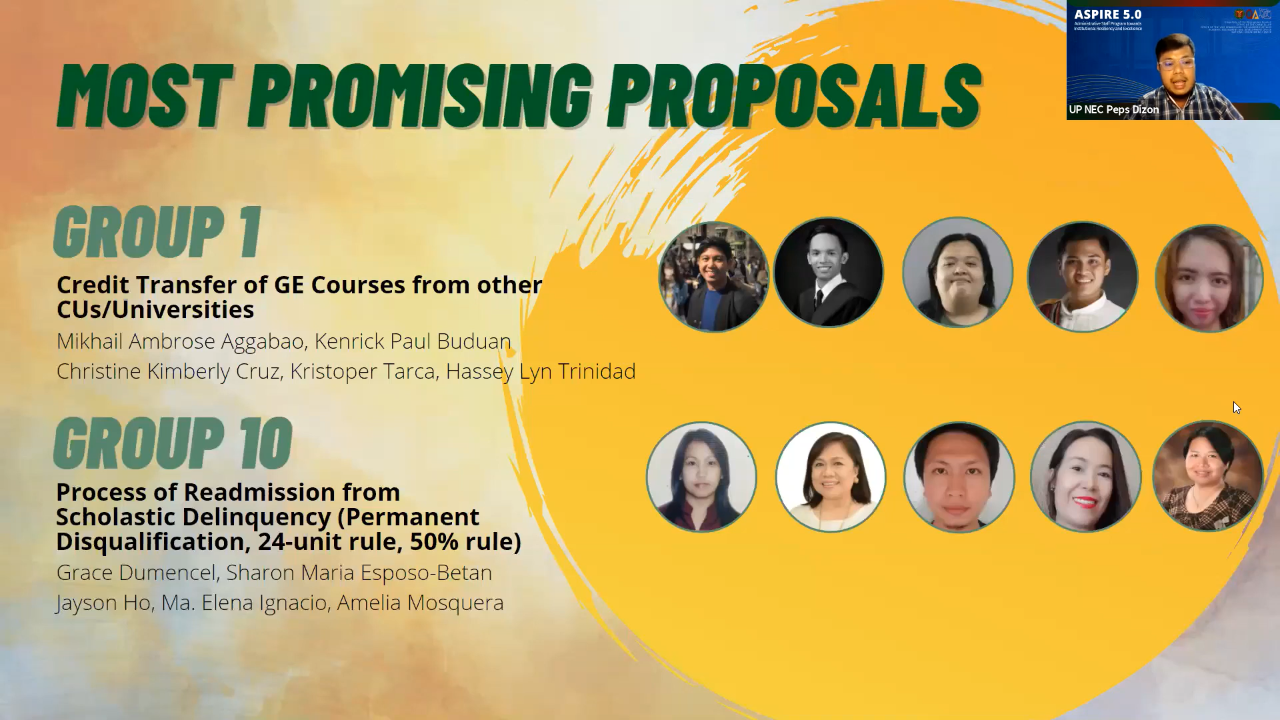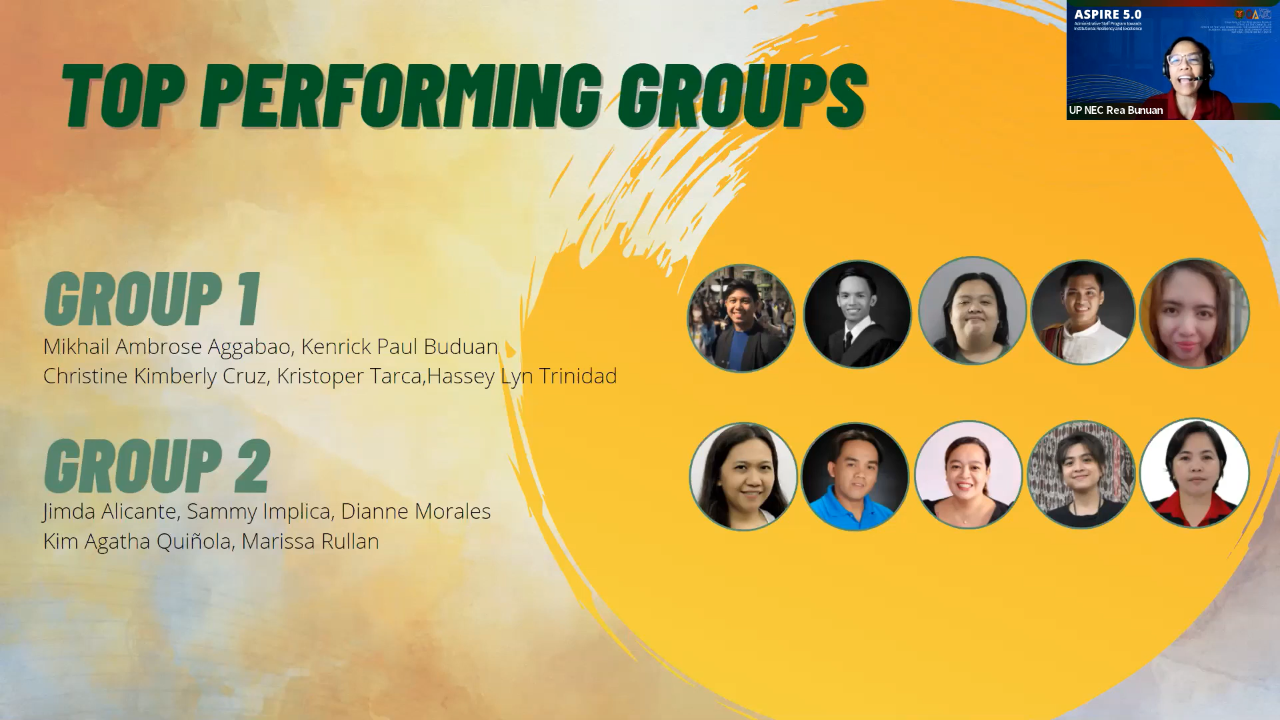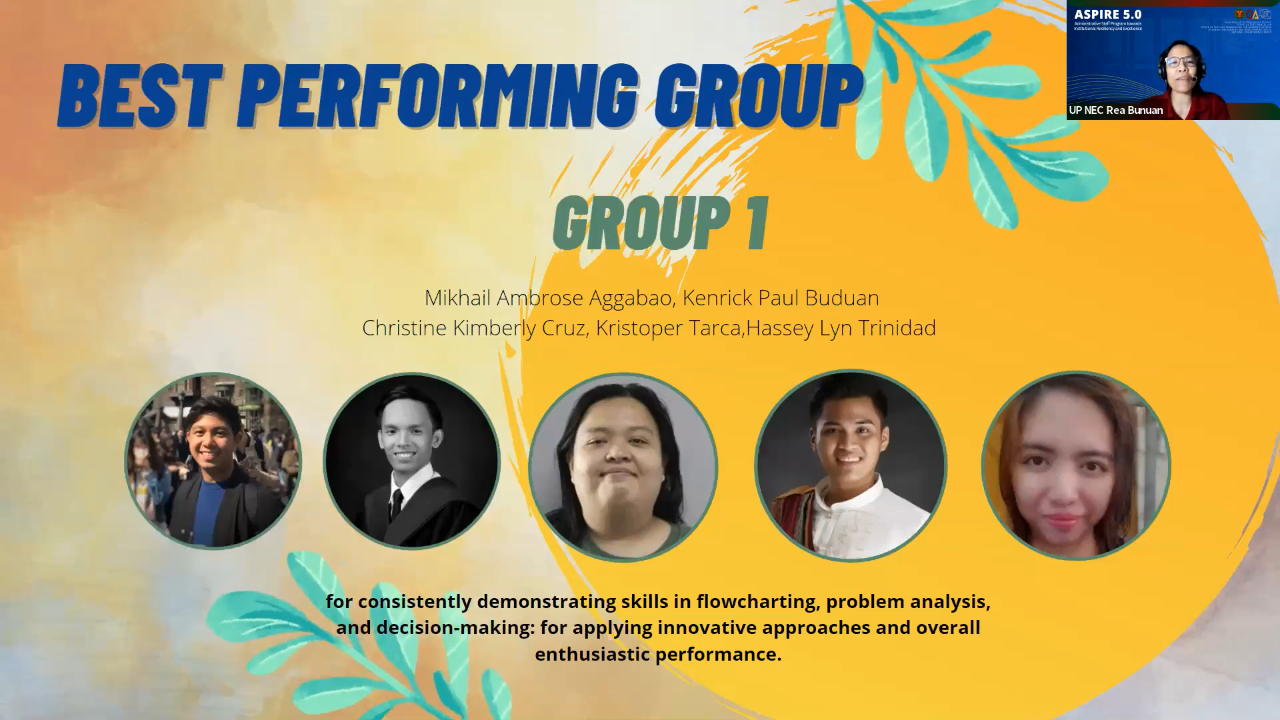 The best PQA study was awarded for conducting the best analysis of a case study. Meanwhile, the most promising proposal was awarded for presenting a proposal on the improved process of Crediting of GE Courses.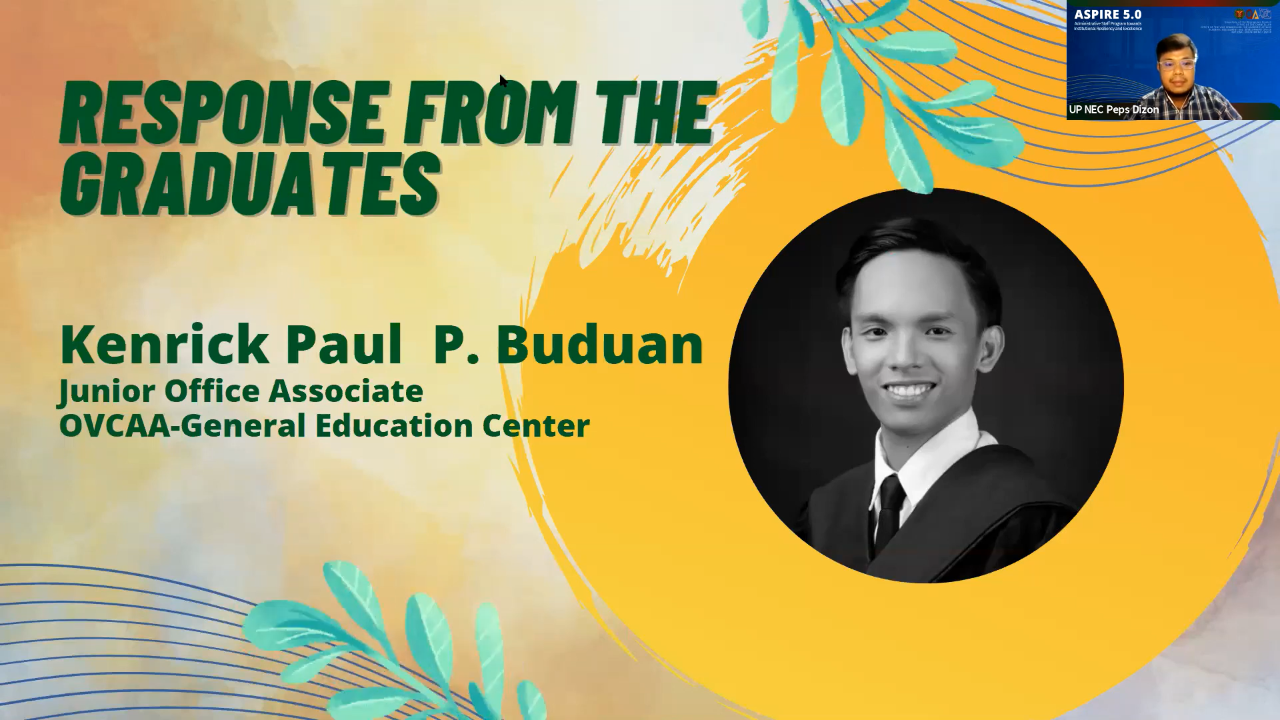 Furthermore, to cap off the graduation ceremony, GEC's Kenrick Buduan also delivered a testimonial speech on the impact of ASPIRE 5.0 and key takeaway from the training program. "Excellence through quality,"  is his main takeaway from ASPIRE 5.0, which aptly describes its overarching objectives as well.
In 2019, GEC staff were also awarded as one of the Top Performing Groups during the ASPIRE 2.0. This year's ASPIRE 5.0 is the latest iteration of the training program by the UP National Engineering Center (NEC), which ran from May to June 2021.
ASPIRE began in 2018, and had been conducted on a regular basis for all UP Diliman staff and employees to expand their knowledge on Quality Management System (QMS) and Philippine Quality Award (PQA). It is also conducted to "establish a customer-driven quality culture and continuous improvement work culture".
Congratulations Kris, Sey, and Kenrick! We are proud of you!
---
References:
UP Diliman OVCA and HRDO partner with UP NEC for the ASPIRE Program – UP National Engineering Center