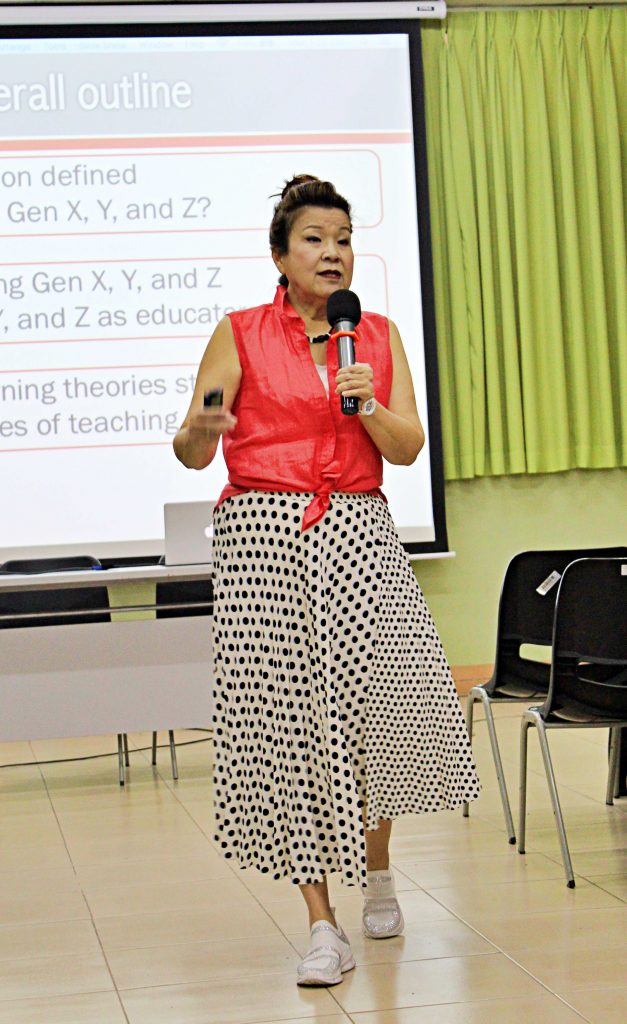 In line with General Education Center's mandate to plan and conduct workshops and training programs to support and enhance GE teaching, the center organized a three-part lecture series entitled "The ABCs of Gen XYZ: Understanding our Learners."
Professor Grace S. Koo, Ph.D from the College of Education talked about the generational differences between Generations X,Y,Z, and then zoomed in on how to educate Generation Z or the iGEn students, identified their psychosocial needs, and shared how the teachers can respond to these.
The lecture series were held on  January 20 for College of Arts and Letters professors and February 17 for the College of Social Science and Philosophy. The last session for College of Science is set to be conducted this March 2020.